Involving Students in Higher Music Education
Sometimes we forget that students form the largest group in every single education institution. After all, if it wasn't for us conservatoires, universities, or schools would not exist!
Why should students be involved in their educational experience?
Involving students in all aspects of higher music education makes perfect sense, because:
Case studies have shown that engaging students directly through a well-functioning Student Representation System (SRS), Union or Student Council can help in identifying opportunities for change and deliver creative solutions.
It is required by the EU in its Quality Assurance guidelines, specifically related to the learning and teaching process.
It creates a community that celebrates diversity. The SRS can be an effective tool to ensure that this diversity is represented equitably and the students feel supported.
It also gives students ownership over their educational experience.
Finally, it helps students learn other invaluable life skills, training the leaders of tomorrow.
What types of student involvement are there?
There are many ways of involving students within higher music education. The most effective way is by creating a Student Representation System (SRS).
In its optimal design, a SRS allows for a free flow of information between management, staff and students with the shared goal of bettering the curriculum, learning community and student experience.
How to get student involvement within your institution?
Creating a comprehensive SRS may require national and international organisations to support you and your institution. The overall one for Europe is the European Students' Union (ESU) or the Erasmus Student Network (ESN), where your national organisation may also be affiliated.
For higher music education, there is the Association of European Conservatoires (the AEC), and within that there is the Students' Working Group.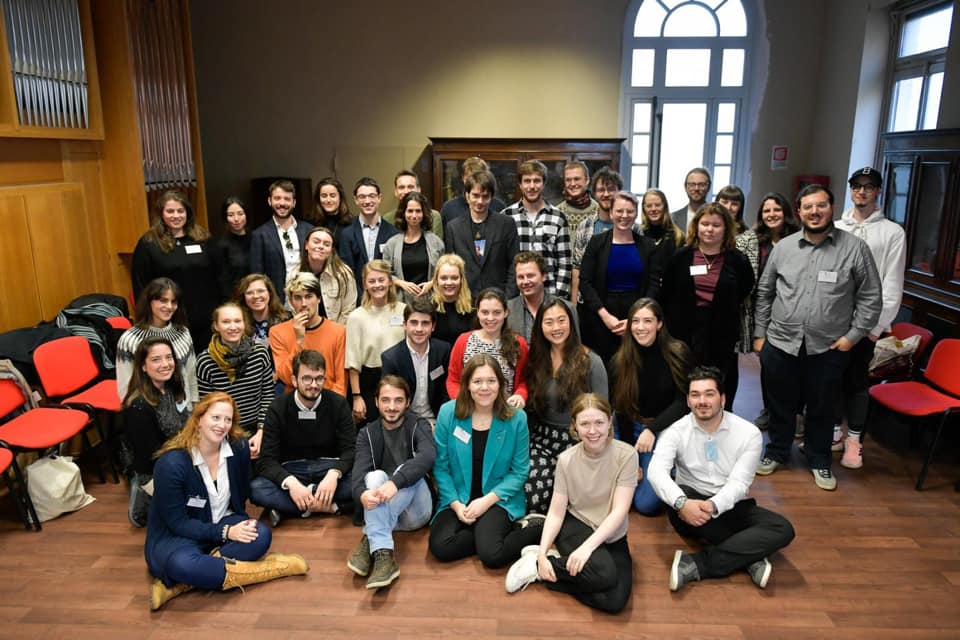 The AEC Students' Working Group
Since 2014, the AEC has been actively integrating student involvement and the student voice within its activities, events and projects – most recently with its Strengthening Music in Society project (SMS project) – on different themes including diversity, learning and teaching and digitisation.
Within the SMS project there are eight working groups. The students are in the unique position that most of us are involved in more than one working group, as we have a specific interest or specialism in that topic.
We attend AEC events, conferences and meetings, delivering feedback on the AEC's activities from a student perspective.
We are working towards helping to better represent and support students within their home institutions in the creation of student representative systems, resources and training in running campaigns, and ensuring that your voice is heard within all aspects of your educational experience. These are just some of our aims and services that we currently offer.
We are currently working on expanding our network, gathering feedback, and working on the following topics:
Regional and national student associations
How to create a student representation system
Working in collaboration with your institution
Campaign ideas and materials on liberation topics
Following the incredible amount of students that we met and spoke with at the AEC Annual Congress in Turin, we launched a survey about how we can best serve you, and in what ways. We are currently analysing this data… Watch this space!
In the meantime, you can download our Handbook on Student Representation Systems here.
And of course if you need any help or advice on anything drop us a message either on Facebook or at studentworkinggroup@aec-music.eu.
We really look forward to hearing from you and seeing you at future AEC events!
The AEC Student Working Group